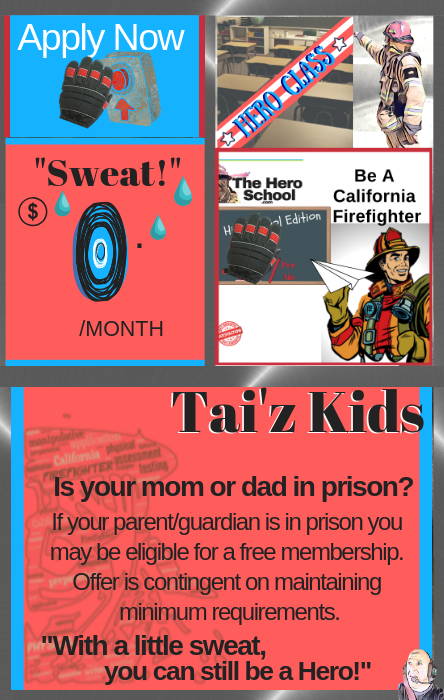 "Tai'z Kids" was created for the children of our incarcerated brothers and sisters.
In a thrust to level playing fields, The Hero School invites applicants to this mentorship opportunity. The scholarship is not a hand-out but a hand-up.
Work towards your success,
under the loving e-eye of someone who wants it too.
Tai had Joel Salatin, you now have Captain Dave.
(Awardees will be expected to maintain gpa / reading & writing assignments / class participation, parent survey, etc. Further details included in application packet.)
***Parent- Legal Guardian-Fill out the contact form below to begin the application process.***

FORM CONFIDENTIALITY- Completed forms are reviewed by Captain Dave. This is NOT the Application for the Tai Lopez Scholarship. The form below activates the application process. Further communication to follow.
Entrance will be based on mentor availability on a first-come first-served basis. If space is not available, applicant will be placed in order of their completed 'application received date/time'.
*Tai Lopez is a Hero School 'follow now' mentor for all ages. Tai was the child of an incarcerated parent who--like many of you--had tougher times because of it.
He didn't give up and it payed off. Learn more about him at www.tailopez.com
Together we can keep hope alive.
Please allow 5-7 days for someone to contact you.
Awesome! We'll reach out shortly.
This field is required
This field is required
This field is required