More
Classes By Rank

Firefighter- 3 Courses
Engineer- 1 Course
Captain- 1 Course

Follow the Step-by-Step Lesson

Elections | Operations | Union

Promotions | Firefighter Prep

---
*Elementary's Cool (ages 5-12 yrs)
HeroKid-Dos&Dont's..*coming soon....FREE!
High School Jumpstart (ages 13-17 yrs)
Teen Prep "99-cents!"...*coming soon..$.99/mo 
Become a Firefighter w/ Captain Dave
No experience? Exploring a career change?
8-Week Basics..................$29.99
Entry-level Firefighter (ages 18+ yrs)
Aluminum (Cadet classes).....................$9.99/mo
Steel (Alum+ Live Q&A*)......................$39.99/mo
Diamond Plate (Personal Mentor)...$149.99/mo
Other ranks...$39.99/mo
Firefighter-Probation
Engineer (promote/probation)
Captain (promote/probation)
*New* Community-Disaster Preparedness
Fire Chief Recruitment Consultancy
(see inside 'Community' tab)
*New* WomanHero (see inside Union tab)
& more...
...(scroll down)...
Financial Assistance
*Jumpstart (teens) only*

Featuring three options (space-permitting) :
FALLEN HERO | BobbyFrench: Honoring those lost while firefighting, law-enforcing, or defending our freedom, (includes suicide...no shame).Awardees receive free membership (space permitting)
FINANCIAL | Lean Times: Warren Buffett Scholarship- Survival through learning. He's helped all ages for all his age...s. For that we say, "Thanks Uncle Omaha" (and wonder if he heard).
PRISON | Tai'z Kids: Tai Lopez Scholarship- Jumpstart for children of incarcerated parents. (ages 13-17) We're leveling the field in honor of Tai Lopez and the Hero stuff he does.
*Available when space permits. Tap image to learn more.
---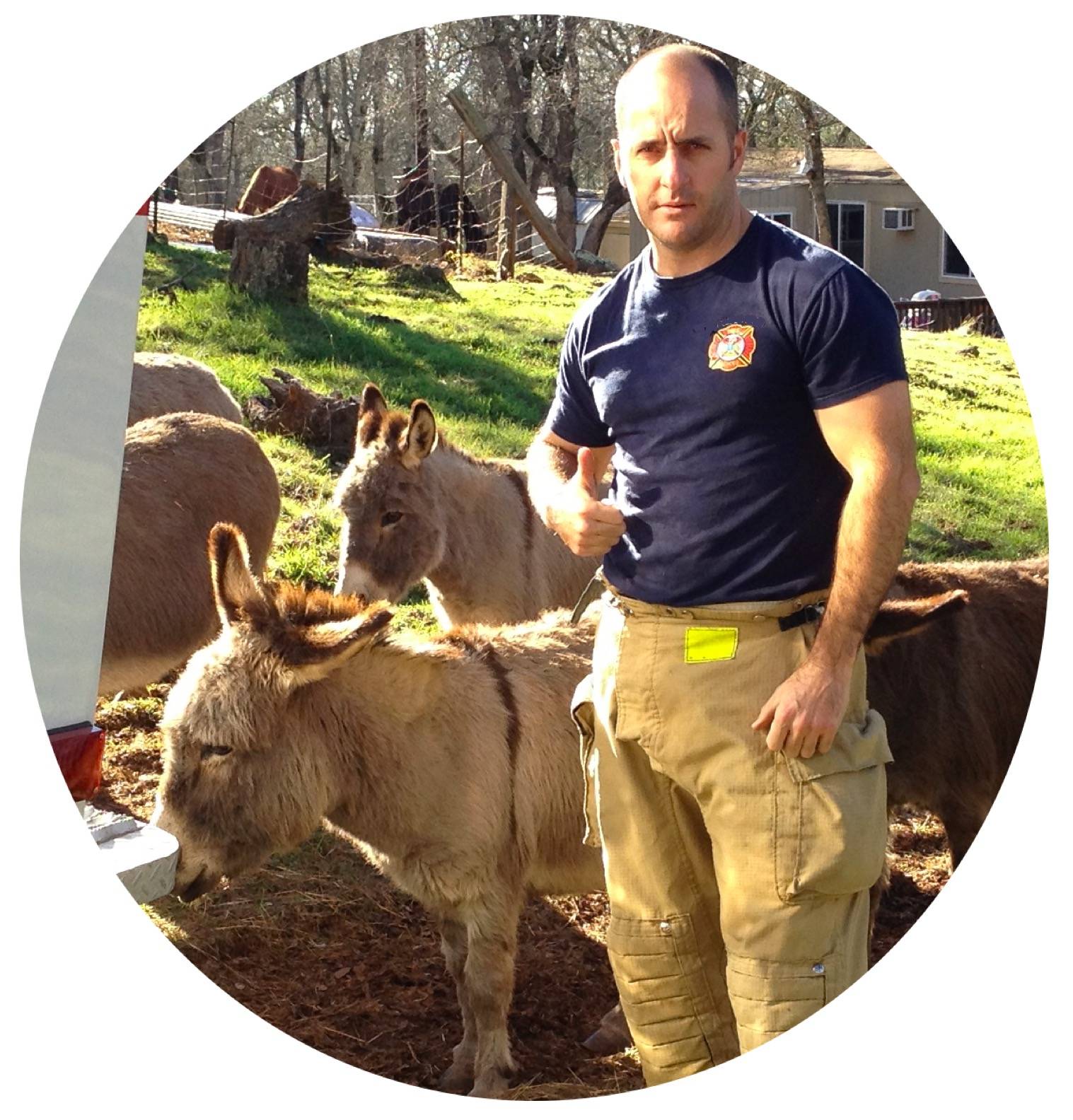 Captain Dave Merino
25+ years as a 911-responder (until several work injuries forced his retirement.)
15+ years as Captain

20+ years as Paramedic

Expert in fire service testing (hiring / promotions / probation)

MBA-Human Resources

Chief Officer Certified (CSFM)

Fire Officer Certified

Fought against unlawful employment practices (FFBOR/PERB/EEOC/TitleVII-CRA actions)

President/VP/Sec/Treasurer (union leadership roles)

Campaign Manager (local ballot/candidate)

Candidate/Ballot/Special-Purpose PAC (leader/treasurer)

 

Has been bitten by a rattlesnake and forgave (literally and figuratively)
Using his background to benefit the next generation of heroes, Captain Dave created The Hero School as a way for women and men to get fire service mentoring.
"All great people had mentors; they're inseparable nor hard to spot. It comes down to being either
1. the uncoachable-loner who never impresses, or
2. the highly prized & Prepared One. Don't suck at it: get a coach." Captain Dave
His skills as a first-out emergency responder in northern California encompass all aspects of the fire service including bargaining unit representation, disciplinary defense, elections and unlawful employment practices up to--and including--PERB citations, workers' compensation injuries, Federal Discrimination/Harassment lawsuit filings, grievances and even lobbying against guns in fire stations.
If you want to be in the fire service, The Hero School is your best choice. Are you ready?
---