Firefighter Courses
---
Expert firefighter content delivered to your email. Learn the position, be prepared by test day.
---

Competition for firefighting positions is intense!
Hundreds may apply for one position.


---
Don't study tests!
 
Prepare for the
job instead.
---
---
---
---
Weekly Mentor Access (Best Deal)
Upgrade for access to real mentors. Have your questions answered!
Steel Membership includes Aluminum lessons but also live access to firefighting mentors.
"It's unlike anything... else...on....Earth! Outdone only by Mr. Musk." Captain Dave
Confused by a job announcement? Get clarification from an expert.
Access To Live Mentor Sessions
Do you have a job interview approaching and want advice on a response? Ask a firefighter who knows what evaluators look for and score higher on your next test.
Weekly Hero Q & A = Your questions answered live.
Shy and afraid to ask? Simply email your questions and a Hero-Instructor will answer at the next class.
*Limited Class Size
---
Personal Mentor / All-Access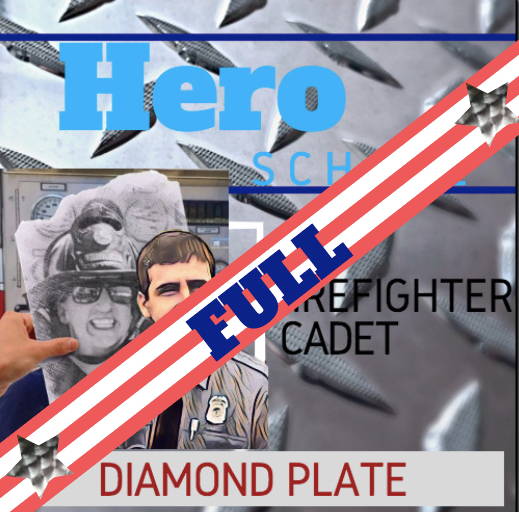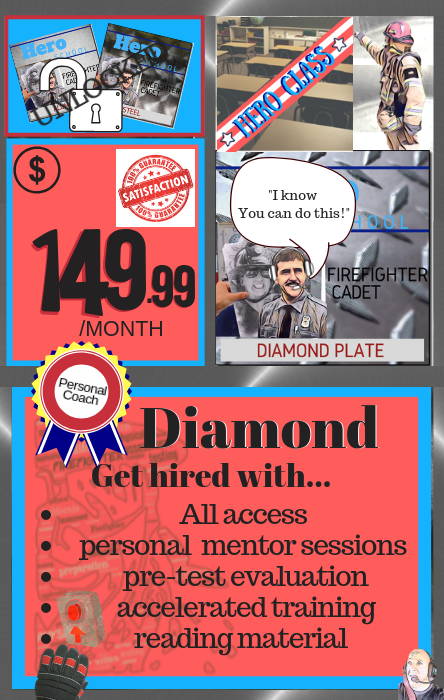 ---
---
Want your own firefighter mentor?
The Diamond Plate Membership is like...
having a personal trainer stand by and monitor your workout.
It becomes indispensable. Something you would say, "Wish I had that sooner," to.
Each week your mentor checks in and helps answer any questions you may have or obstacles encountered.
Your success becomes a personal goal.
---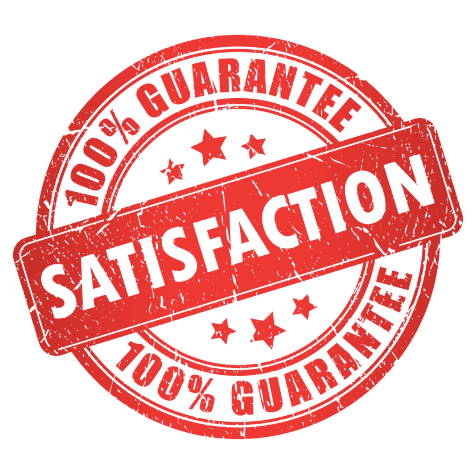 Want to learn what it takes to become a firefighter in California?
The Hero School is designed to teach young women and men everything needed to successfully pass entrance exams by preparing for the profession.
Executive Summary
The road ahead is long but well-lit. There will be times you'll want to quit.
This is perfectly natural and should be expected. For whatever reason, an inner voice will scream for you to walk away: this 'voice' is making you stronger.
It's an exercise you will get used to. Seeing everyone around relaxed and comfortable while you push forward in a grind.
Who wouldn't want to quit?
Play with the thoughts but DO NOT allow them to hang around longer than 2 seconds. There's Hero-work to be done! See you in the lessons.
Captain Dave